01
BACS
Baseball Analytics and Coaching System
Target
Professional
Type
Baseball
Outline
・Tracking data analysis
・Self coaching support
BACS is a data analysis system developed for baseball players and coaches, which brings a common language to players and coaches by "visualizing" = "quantifying" the sensory words used in the coaching field. BACS is an analytical tool that can be used not only to improve the performance of players, but also for conditioning management, injury prevention and team building.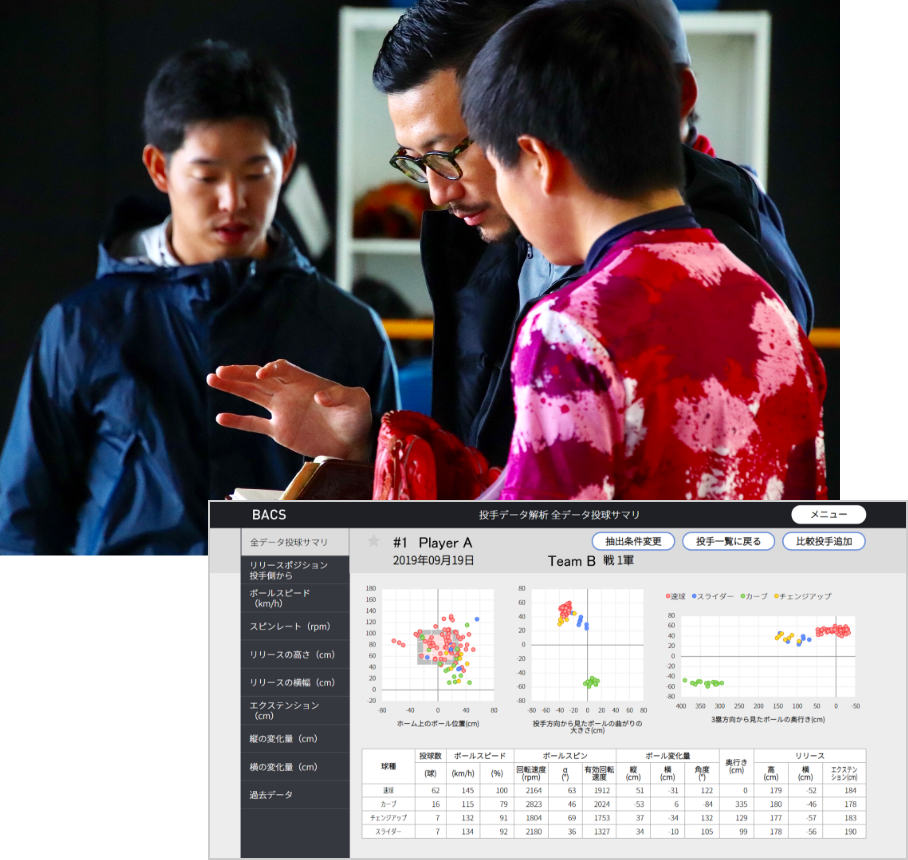 02
EVE
Easy Video Exchange
Target
Amateur
Type
Baseball
Outline
・Game video management
・Game video sharing
A video management system for amateur baseball teams, EVE dramatically improves the efficiency of your previously labor-intensive game video management.
EVE not only allows you to easily and securely manage and store your game footage, but it also allows you to share data with other teams using EVE. The system, which has been adapted to the field of team management, is now being used by about 50 teams.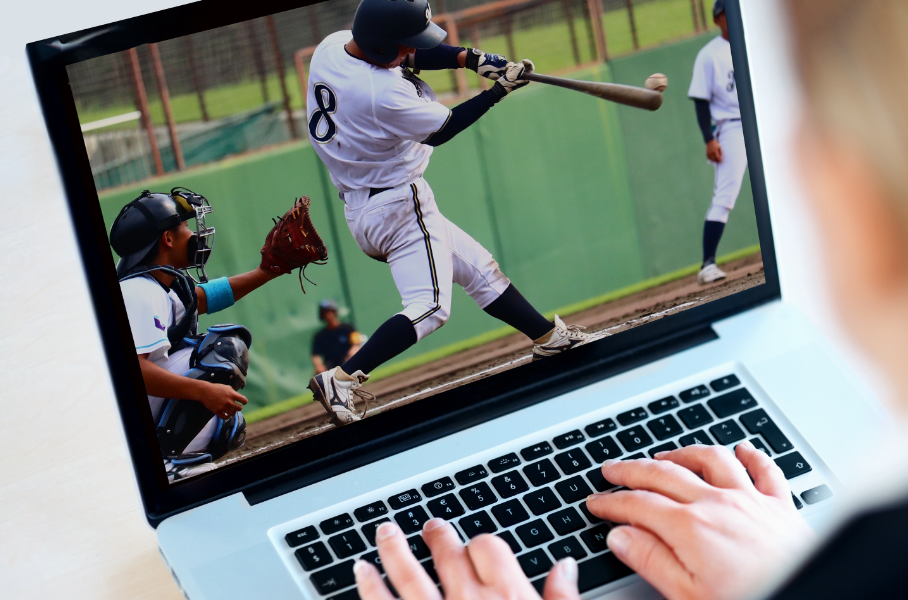 Measurement & Analysis Menu
03
BAT
Baseball Ability Test
Target
Pitcher (12 yrs. old and above)
Type
Baseball
Outline
・Pitching measurement
・Data feedback
We developed an original measurement program "BAT(Baseball Ability Test)"tailored to the characteristics of Japanese baseball, utilizing the latest information from the United States and the most advanced sports science.BAT measures not only ball speed, but also the latest tracking data such as spin rate and ball break, it allows players to check their own ball quality. We calculated the pitch tunnel index and estimated batting results with our original evaluation method using big dataIt provides more practical analytics.We provide more practical analytics.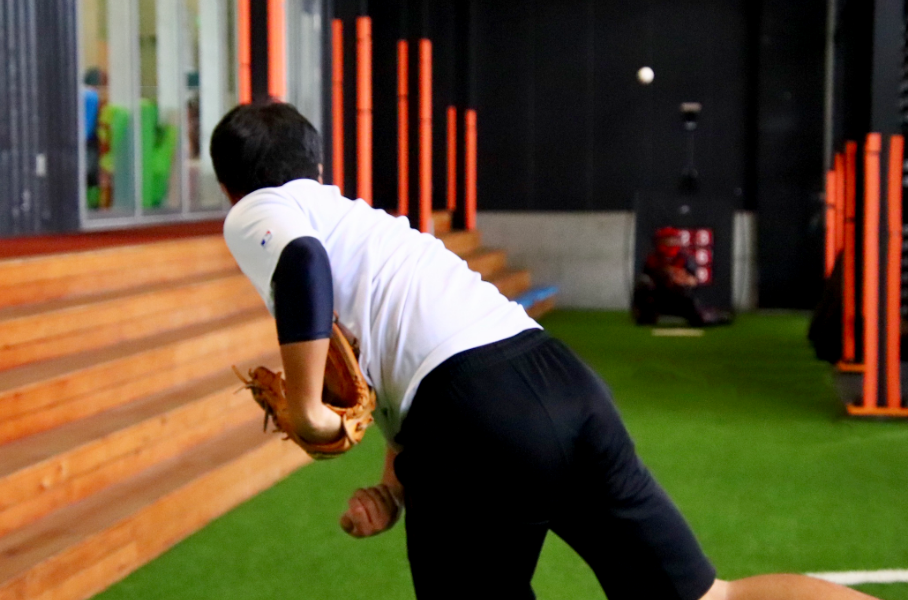 Target
Pitcher (who can throw more than 100 pitches)
Type
Baseball
Outline

・Ball quality measurement, High-speed video

   recording
・Data feedback
Pitch design is a ball quality analysis program for professional and top amateur players. We measure and analyze data such as the spin rate and the ball break to clarify the characteristics of pitching. We measure and analyze data such as the spin rate and the ball break to clarify the characteristics of pitching. We provide advice on creating the optimal ball quality by combining slow video by a high-speed camera and tracking data.Hearing, measurement, analysis and feedback are repeated, and the objective data is matched with the player's senses. Based on an understanding of the actual quality of the ball, we can efficiently and effectively guide players in solving the problem.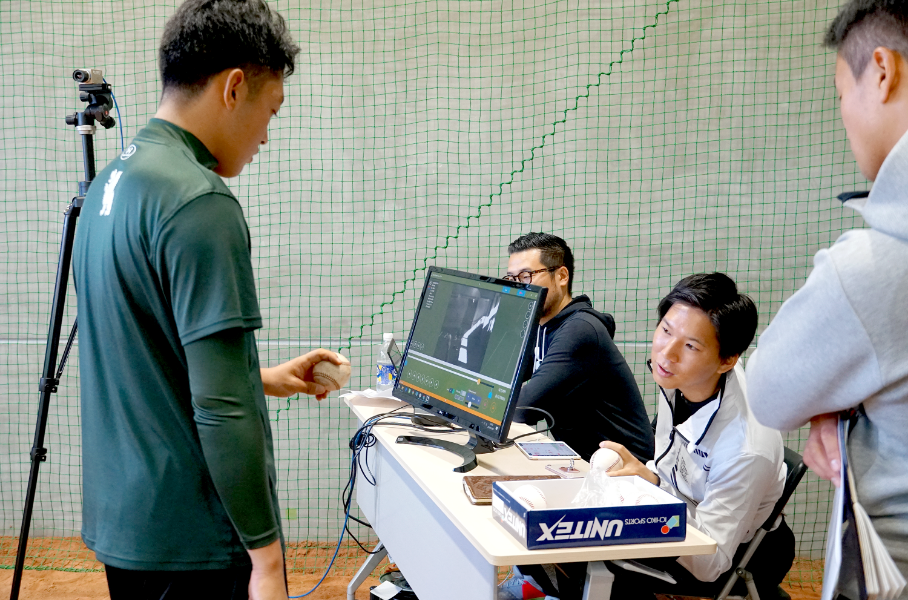 Target
Professional
Type
Baseball
Outline

・Ball quality measurement,  high-speed video 

   recording and motion analysis
・Data feedback, training session
Pitching biomechanics is a motion analysis program for professional baseball players.Tracking systems and high-speed video cameras measure ball quality, and the world's most advanced motion capture system, VICON, is used for motion analysis.We give feedback to players on which aspects of your pitching motion are causing energy loss and advise you on your training choices.We also measure the stress on the elbow and diagnose the risk of pitching injuries.We propose total coordination of pitching motion with the most advanced knowledge and technology to improve pitching speed, improve pitch quality, and prevent injury.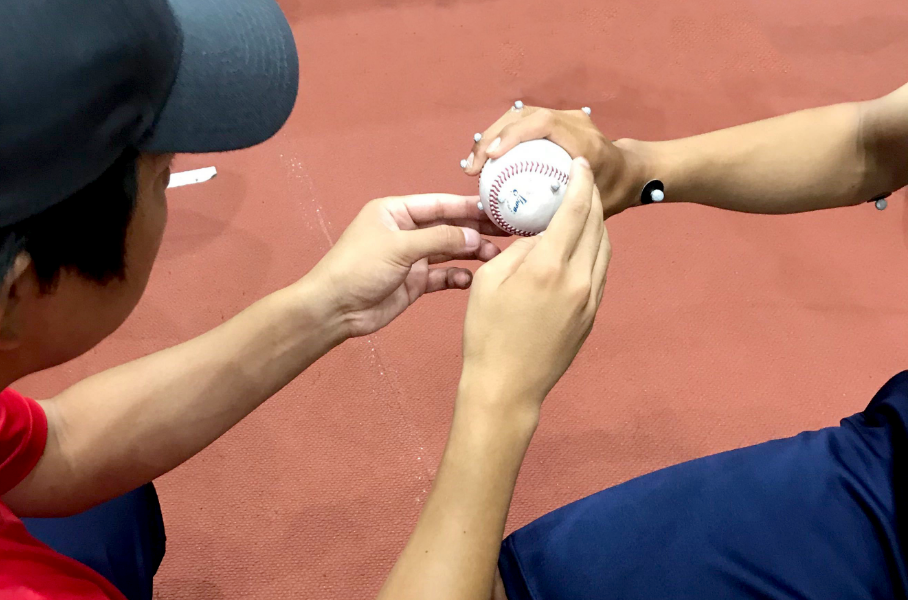 06
Data Consulting Service
Target
Professional
Type
Baseball
Outline
・Year-round consulting
・Pitch design, and other data analysis
・Training, nutrition and conditioning support
A year-round data consulting service for professional baseball players. The pitch design will be done several times throughout the year in a deliberate manner, mainly in the off period. Hearing, measurement, analysis, and feedback are repeated to determine your own issues and goals for the season. We will also provide training, nutrition and conditioning support as needed.We also offer advice on fine-tuning the quality of the ball during the season, as well as advice on when it's out of sorts. We are committed to supporting playerss so that they can peak their performance as early as possible and continue to compete for as long as possible.
01
Data Analysys for Broadcasters
Target

Broadcasters, Suppliers of the contents

Type
Baseball, Golf, Tabletennis, etc.
Outline
・Data and content provision for distribution
・Analyst commentary on data
As a solution for broadcasters, we provide data analysis content that adds value to sports broadcasting. This service delivers new ways to enjoy sports in a way that is easy to understand for viewers, not only through numerical analysis data, but also through the addition of CG images and analysts' commentary. Knowing how to look at the data will help you enjoy the sport in a deeper and more enjoyable way.
| | |
| --- | --- |
| Target | Players and coaches |
| Type | Baseball |
| Outline | Sports science-based verification articles |
"Baseball Geeks" uses sports science and tracking data to provide all kinds of useful information for baseball players and coaches. There are lots of quiestion by modern baseball player, ie. "How can I improve my skills?", "What good did the off-season workouts do?", we use data to examine that. In addition, we provide "real information" by analyzing the established theories and common sense of baseball from the perspective of sports science, which has been taken for granted until now.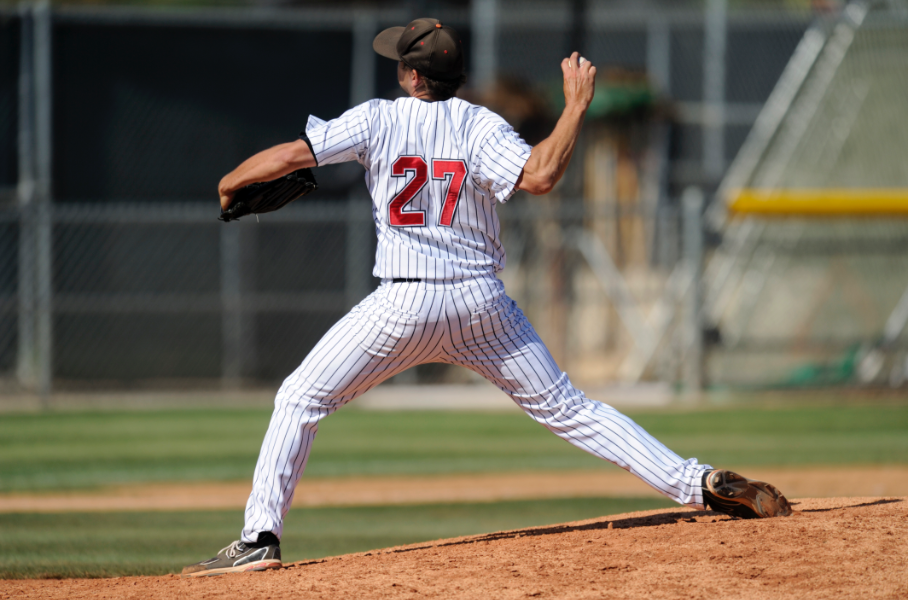 | | |
| --- | --- |
| Target | Various media |
| Type | Baseball, etc. |
| Outline | Lectures, articles, events, study groups, player management, etc. |
We provide easy-to-understand explanations of our expertise through a variety of media to help everyone involved in sports understand and utilize data.
"We want to use the data to impart the right information".
However, the right information is not always easy to understand. They are all rather difficult to understand. Interpreting sports data may be a bit difficult, but we will try to give you the correct information in a way that is as easy to understand as possible.